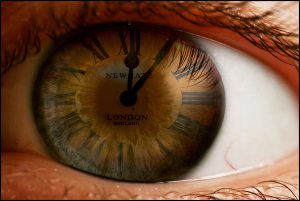 One piece of last month's 5-Day Teacher Challenge was to plan to attend a student's activity. As any teacher who does this knows, it means something powerful that you would take your time to see students in their sports, shows, performances, and service projects.
Time is the key piece. Students know when you are excited to teach them; that is to say, that you enjoy the time you have with them in class. They also know when you are counting the minutes to the bell. They know.
Taking time after school to talk with students who need advice falls into the same realm, as many of these students genuinely wonder if there are any adults who care what they think or have to say.
My friend Paul Larson mentioned that someone once told him that "the most caring thing you can do as a teacher is be prepared for class." They don't forget those who go to the trouble of crafting more interesting lessons, and they know when your lessons were thrown together at the last minute or recycled for the umpteenth time.
Take a moment tomorrow to ask a student you don't interact with enough how he's doing, or what cool thing is on her horizon. It's not something you have to do, which is why it has value. Throw in a smile while you're at it; it will mean something to them if it's genuine, and they'll know.
They know.

For simple, fun ideas on how to be a better teacher, take a look at the free 5-Day Teacher Challenge or Making Your Teaching Something Special from EdTechTeam Press.
To get email messages about new posts, please sign up here.
image credits: