Over the last few weeks, I've been developing as much useful material as I can to help teachers and schools with the switch to online instruction under the cloud of COVID-19.
That effort has produced a guide for helping schools and their leaders with the switch, along with a bunch of webinars: one on the general topic of preparing for a switch, three on how a learning activity can happen online across grade levels, and starting last week, a half-hour one with Richard Byrne of Free Tech for Teachers. Recordings, slides, and notes are on the webinars page.
Richard and I are two people who have been doing educational technology work for a long time, and we ended up naming our program Two EdTech Guys Take Questions and Share Cool Stuff. The idea is to provide ideas in the frame of the upturned world we're all navigating, and have some fun along the way.
All this is free, but you do need to register to take part. The next one is Friday at 10a (US Pacific) and 1p (US Eastern), and you're welcome to join in. If you can't join but have a question we can answer (and which you can hear in a recording), feel free to leave it at the Next Vista contact page.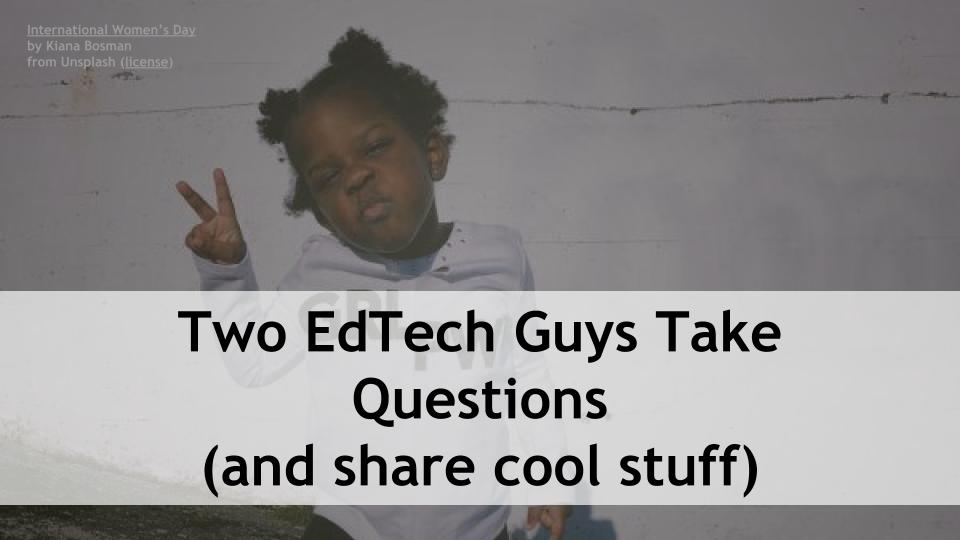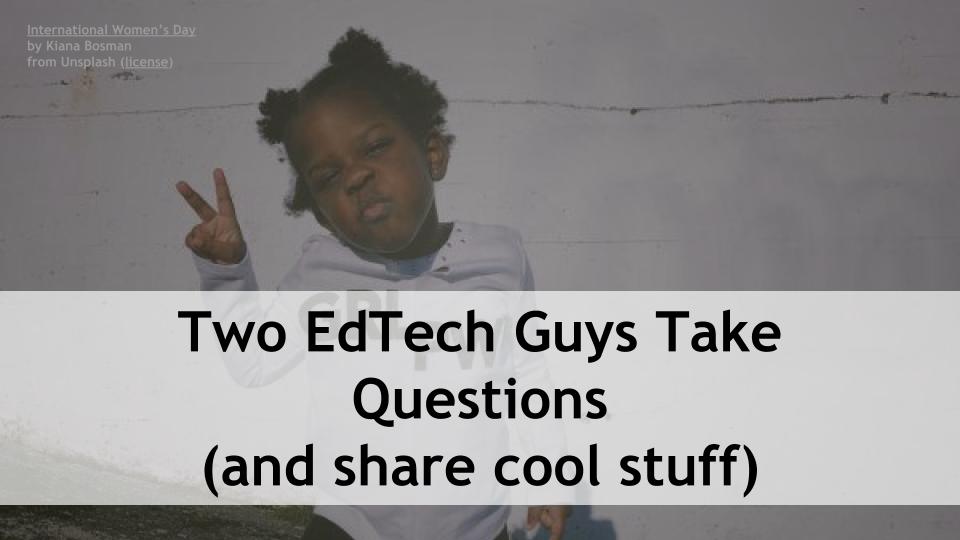 You'll also find all sorts of goodness in the record-breakingly large April issue of the Next Vista Newsletter. Enjoy!