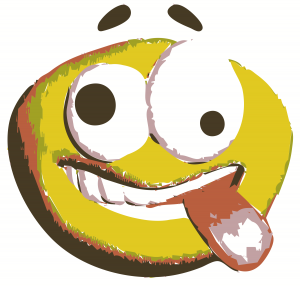 Here in the United States this week, we'll celebrate Thanksgiving, which involves the sacrifice of many turkeys, the watching of much football, the celebration and/or endurance of time with extended family, and perhaps even being thankful about something.
Many people spend holiday time being thankful they're not working, of course, but for teachers, having several days away from the classroom may well mean not thinking about teaching at all.
I'd encourage you, though, to take time during this (or your next) vacation to ask folks you spend time with ("with whom you spend time," for you grammar purists) about some crazy moment in their learning. They might mention cool activities, unexpected insights, or teachers they've never forgotten.
Whatever it is, it may give you an idea at a time when you aren't too stressed about other requirements. A little crazy creativity with the idea could lead to a great learning moment for one of your students, too. It might even be a moment the kid talks about over some Thanksgiving turkey someday.

Other items of potential interest:
EdTechTeam Press has a Black Friday deal going on, and you can find Making Your School Something Special and Making Your Teaching Something Special at their site for 20% off from Nov 24th-27th. Use the discount code blackfriday.
The Next Vista Creative Fire '17 90-second educational video contest is finishing up next month, but there's still time to enter. Find details here.
The Next Vista for Learning November newsletter has loads of great free things a teacher might want to listen to, watch, read, and try. Find the web version here.
image credits: