If we're picking the best educational videos of the first fifth of the century, I'd certainly include on my list "Austin's Butterfly: Models, Critique, and Descriptive Feedback" from EL Education.
Expeditionary Learning is the company behind the story. EL partners with schools to advance mastery of more complex learning, heighten rigor, and foster positive character in students.* They also offer an open repository of student work called Models of Excellence.
This video is one of my favorites because it shows students learning to make meaningfully constructive comments on another student's work. The work in question, a drawing of a butterfly by a first grader, gets better with every revision, and at the end looks like the work of a years-older art student.
The lesson, of course, is that we get better as we get and effectively act on constructive critique.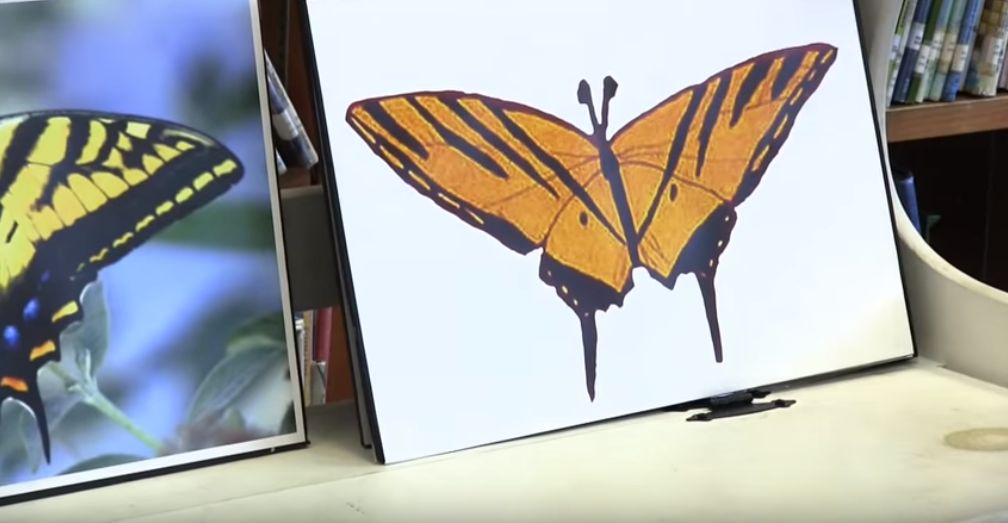 It sounds like what every teacher should be doing with students, and the vast majority are surely doing so to one degree or another.
The question, though, is how many teachers find ways to bring this same highly effective approach to improving their own work.
Do you add something to your teacher toolkit at least weekly to get better, to save yourself time, to reach another student, or to extend your professional network? 
If the answer is "No," then, why not?
Improving our teaching goes well beyond the obvious benefit for our students. It also brings us more personal and professional satisfaction. Finding an approach to improvement that works for you is certainly worth your time.**
Here's one approach: perhaps you can have some fun in your next grade level or department meeting by taking time to draw some butterflies.
* I have no relationship to EL Learning.
** One free resource for improvement is the Five-Day Teacher Challenge that launched this site.

Those looking for some good free resources should check out the January Next Vista Newsletter. The videos in the "Worth Watching" section will make your weekend!